Welcome to Flowers Elementary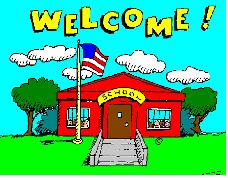 Welcome to the 2016- 2017 school year!
Our school has an incredible faculty! I have been an educator for 40 years and I have never seen a more caring and dedicated faculty than the teachers we have at Flowers. We are also extremely fortunate to have an awesome group of support personnel. They are always willing to do whatever is necessary to make our school day runs smoothly.
I am extremely impressed with the amount of parent involvement that exists at Flowers. I want to encourage you to volunteer whenever your schedule permits. You are always welcome as Flowers Elementary! We just ask that you stop by the office, sign in and get a visitor's pass.
One of our major goals at Flowers Elementary is to provide our students with an environment that is conducive to learning. We work diligently everyday to ensure that our students work in a bully free environment.
The instructional program is designed to ensure that all students are successful learners. Our students are active participants in the learning process in all subject areas. Our fabulous faculty and staff make learning fun for all of our students. They plant the seeds of knowledge on a daily basis. We all celebrate as we watch our students bloom into successful learners! We invite you to come experience the wonderful things happening at Flowers Elementary School! You will be amazed at what a rewarding experience it will be for you.
Ethel W. Barnes